Yingkou Mayor Xu Guiqing and his entourage visited Yingkou Yunken for research and guidance
Release time:2020-07-10 17:30:00 Browse:
On July 8, Xu Guiqing, the mayor of Yingkou City, came to the bridge to conduct a training inspection on key projects newly started this year. Wang Liwei, secretary of the Dashiqiao Municipal Party Committee, member of the Standing Committee of the Municipal Party Committee and Deputy Mayor of Dashiqiao attended the event. Wang Xinrong, vice president of Yunken Group, received and reported on the progress of Yingkou Yunken project.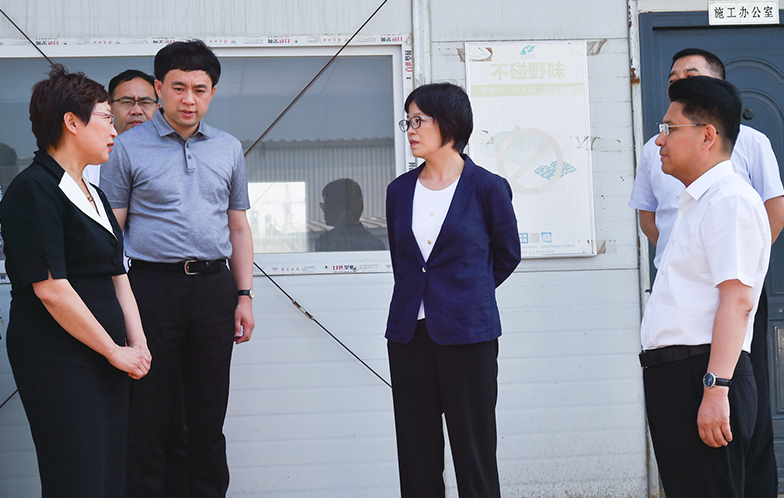 Mayor of Yingkou City Xu Guiqing
At Yingkou Yunken Animal Husbandry Co., Ltd., Yingkou Mayor Xu Guiqing learned more about the progress of the systemization construction project of the broiler industry in Dashiqiao City and the existing problems, and helped the enterprises to coordinate and solve the problems of sewage discharge on the spot. Yingkou Mayor Xu Guiqing hopes that Dashiqiao will vigorously promote the construction of major projects, accelerate the progress of project construction, improve the industrial chain, and drive industrial development with major projects and leading enterprises.